Without the aid of a qualified health insurance agent, small business owners, as well as individuals, face difficult challenges finding the right health insurance protection.
NEW Telemedicine Plan Options
Millions of Americans are using a telemedicine service to get 24/7 access to licensed doctors for a variety of general-health, dermatological, psychological, and other medical issues.  We offer individuals and businesses a variety of telemed plan options, most of which can be used with regular health insurance coverage for additional savings.
Most telemed consultations cost $59 or less, and many insurance plans will help you pay some of the cost of a consultation.  Not sure of whether telemed can work for you? 
Let me help you find the best healthcare plan to fit your needs.
As a business owner, I cannot be an expert on health insurance. Time is a priceless commodity and with that, Marilyn took the time to get to know me and not put my business in a 'box.' She helped me understand the nightmare of the Market Place and provided alternative benefits options for my employees that met our budget and our needs. If you want to work with a  broker who delivers on what they promise, then work with Marilyn! 
Jerri Dawn Pulido, Owner of the Goddard School
VSP Vision Care
Your eyes and eye-health come first with Vision Service Plans (VSP).  VSP is the only not-for-profit vision care company in the country and is committed to delivering savings on quality eye care.
Delta Dental Supplemental Insurance
It's easier than ever to get affordable dental coverage through Delta Dental! Delta Dental offers four types of plans which cover a wide array of services with no exclusions for most preexisting conditions. Preventative care is covered at low or no cost to you! Click the logo or the button below to get started filling out your application!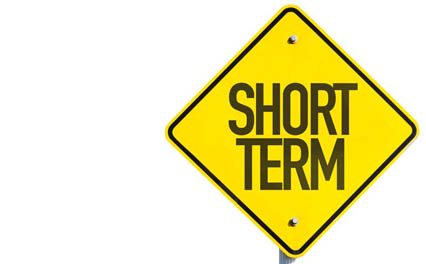 Has the ACA deadline passed? Are you still needing coverage and do not have a qualifying event? 
We have a solution called
Short Term Health Insurance
.  It is intended to provide temporary and limited coverage but will save you from a financial hardship if something catastrophic happens.  Depending on when you enroll, you can receive coverage on the 1st or 15th of the month.
Contact us to discuss your options today
.
Why have an insurance broker when you can have a health insurance benefits concierge instead? 
Being a broker who is licensed in multiple states gives me the opportunity to serve healthcare clients across the nation. I work with clients in the Kansas, Missouri, Oklahoma and Texas.  Is there something I can do for you? Let me know! I look forward to talking with you and finding ways to better your business with the right health insurance benefits.